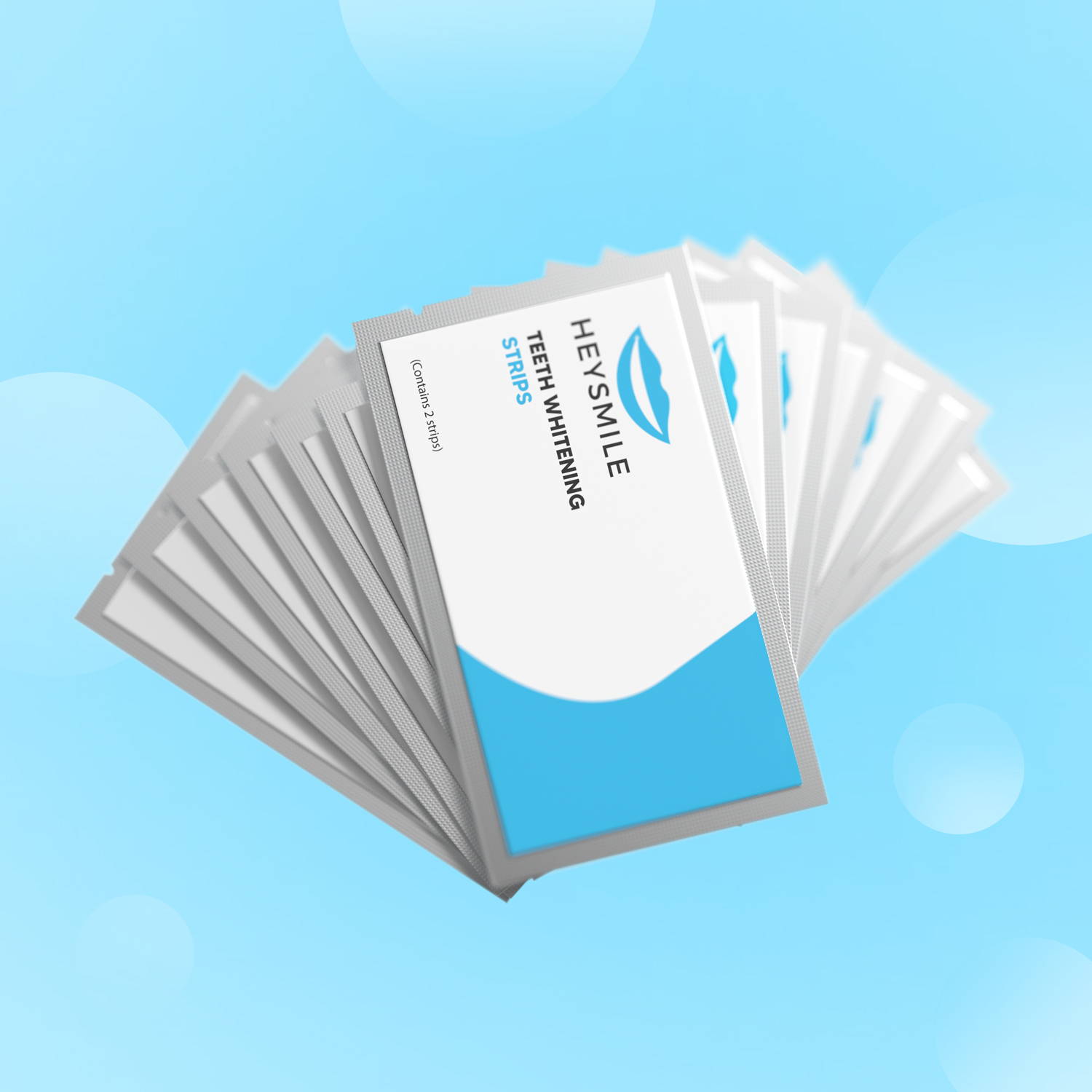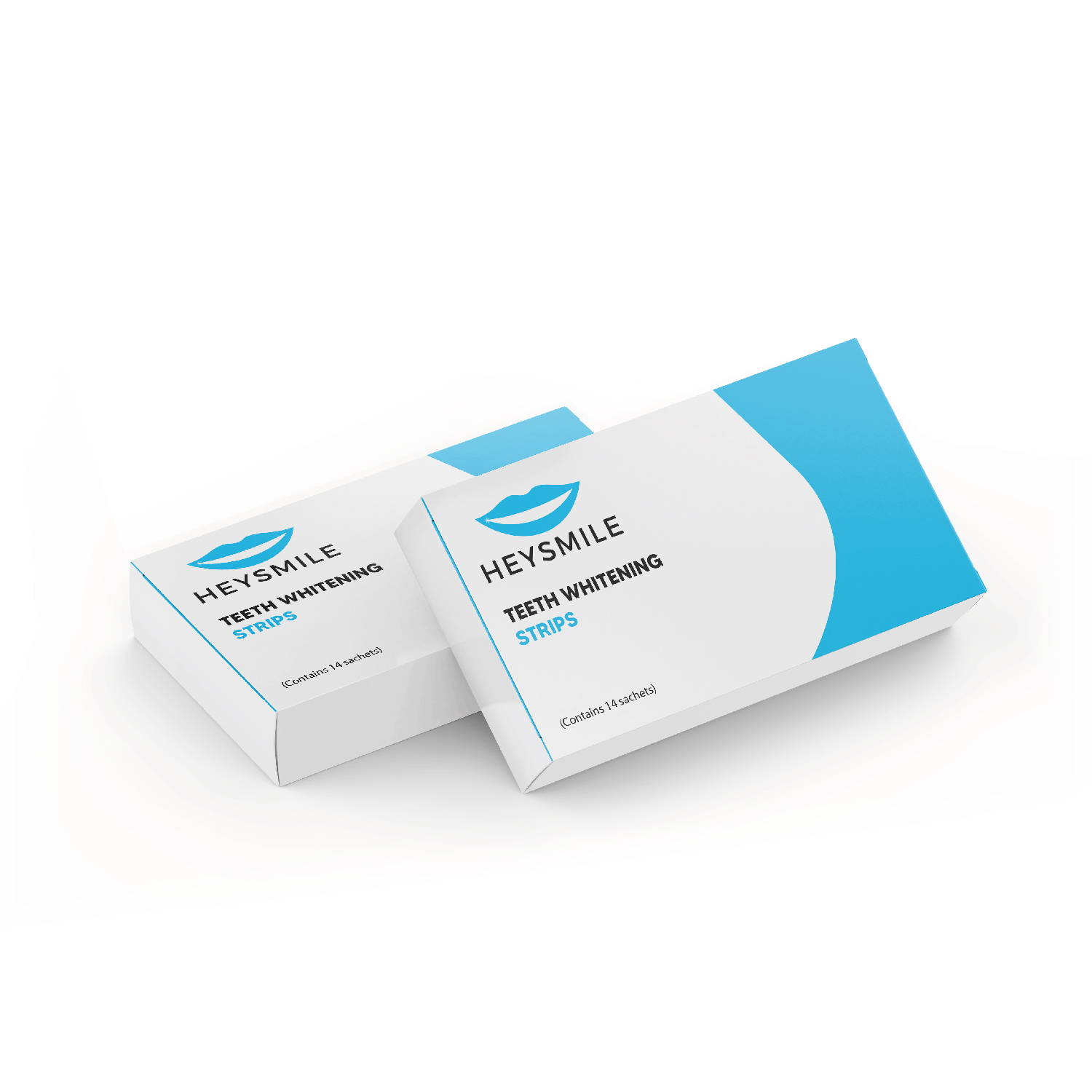 are currently looking at this product
---
Formulated by our most advanced Ingredients, the HeySmile Whitening Strips use industry-leading ingredients to deliver instantly visible whitening results. Our whitening strips help to break down stains accumulated over time and brighten your teeth with minimal tooth sensitivity.
Scientifically proven formula
Based on our scientifically proven formula, we've designed strips to deliver whitening results after just one application.
• No tooth sensitivity, no gum irritation
• Fast results after just one application
• Includes 14 individual treatments per box
1. Brush your teeth for 1-2 minutes, then dry your teeth.
2. Open the sachet to reveal x2 whitening strips.
3. Place the lower strip (smaller strip) first on your lower teeth, then place the upper strip firmly on your top teeth.
4. Wait 30 minutes before removing the strips.
5. Brush your teeth to remove any left-over residue.
Glycerin, Aqua, PVP, Ethylcellulose, Sodium Polyacrylate, Phthalimidoperoxycaproic Acid (PAP), Xylitol, Potassium Citrate, Hydroxyapatite, Rebaudioside A, Menthol